FLUE GAS ANALYSIS SYSTEMS
FLUE GAS ANALYSIS SYSTEMS
Series "Como"
Filtration Systems


Continuous Flue Gas analysis systems in accordance with current legislation on air emissions for energy production facilities. Two models are available: Como 1 and 2. The first allows a measurement with records on paper. The second allows better accuracy and is equipped with a web interface for remote monitoring and analysis at ARPA.
Preconfigured analysis system, operation and size optimized for thermal power and/or electricity generating plants applications applied to district heating plants.
- Measurements: T, CO, CO2, NOX, O2, U, particulates.
- Accuracy: 0 to 2000 mg/m3.
- Max analyzed flows : 6.
- Certifications: CE / TÜV.
Mod. Como
Flue gas analysis systems range
POS.
Model
analyzed flows
Max Temp (°C)
O2 Scale
(%)
O2 Scale
(%)
CO Scale
(mg/m3)
NOx Scale
(mg/m3)
particulates
(mg/m3)
humidity
(%)
precision
(% f.s.)
130
Como 1
1÷6
450
0 - 20,9
0 - 15
0 - 2500
0 - 2700
(opzionale)
0 - 999
(opzionale)
0 - 100
(opzionale)
±1
131
Como2
1÷3
600
0 - 25
0 - 20
0 - 2000
0 - 2000
0 - 999
0 - 100
±0,1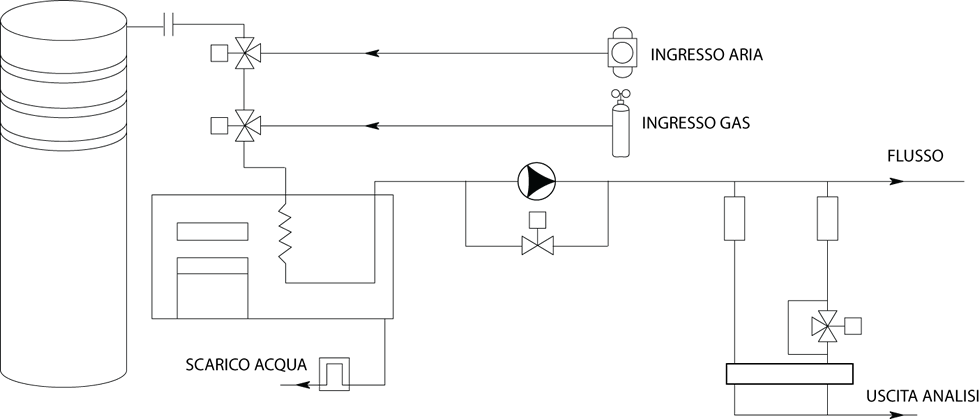 HOT WATER
SUPERHEATED WATER
COOLING
THERMAL DESIGN
DISCTRICT HEATING CIRCUIT
90/65°C
115/65°C
7/11°C
MECHANICAL DESIGN
DISCTRICT HEATING CIRCUIT
PN16÷PN25
PN16÷PN25
PN16÷PN25
THERMAL DESIGN
SUBSTATIONS SECONDARY CIRCUIT
85/55°C
85/55°C
14/8°C
NOMINAL PRESSURE LOSS
SUBSTATIONS PRIMARY AND SECONDARY CIRCUITS
10/3 w.c.m.
10/3 w.c.m.
10/3 w.c.m.
FLUID SPEED
DISCTRICT HEATING CIRCUIT
0,5÷2 m/s
0,5÷2 m/s
0,5÷2 m/s
CENTRAL CONDUIT PUMPS HEAD
0,5÷9 bar
0,5÷9 bar
0,5÷9 bar
PRESSURE LOSS POWER PLANT INNER CIRCUIT
0,5÷1,5 bar
0,5÷1,5 bar
0,5÷1,5 bar